Good afternoon all!
This morning I have been switched over from BT to SSE Ultrafast Fibre.
Just got back from work, and did a few speedtests.
Speedtest based on fastest ping:
Speedtest based on nearest server:
First impression... Abysmal...
Fast.com : 25mbps
BTW: 50.05mbps down, 16.82mbps up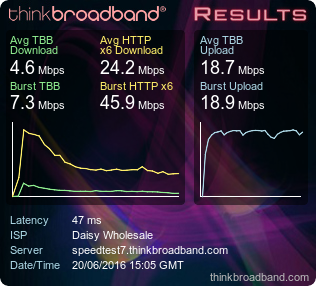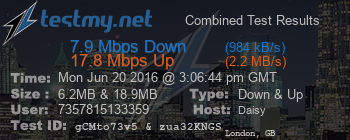 Pretty shocked to be honest... Upload seems comparable to BT, download is very poor...
Will add a test after 20:00hr.